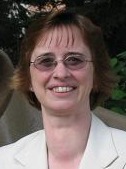 In today's busy world with the explosion of so many new social media sites, it becomes difficult to learn just what media suits one's own needs and how to navigate the chaotic world of Facebook, Twitter, Skype, blogging, and countless other networks.
This summer, Penn State Wilkes-Barre is hosting a family-friendly workshop focused on keeping families connected using social networking tools.
On Friday, June 11 from 9:00 a.m.-12:00 p.m., Donna Yale from the Pennsylvania Technical Assistance Program (PennTAP) will demonstrate what social networking is at the family level, how it works and applications accessed by it, and how to obtain those tools.  This workshop is ideal for the family with children off at college or grown children who have moved away and want to learn better ways to keep in touch than simply by sending e-mail.  Yale will also discuss why social networking is important to families, what else social networking can be used for, and how to create user accounts and blogs on some of the latest networking sites.
Yale is a Senior Technical Specialist with more than 25 years of computer experience and has been with PennTAP for the past eight years, providing computer technical assistance to small businesses throughout Northeastern Pennsylvania.
For more information, you can view the workshop flyer here, or contact Ann Murtagh, Penn State Wilkes-Barre Continuing Education, at [email protected] or 570-675-9219.