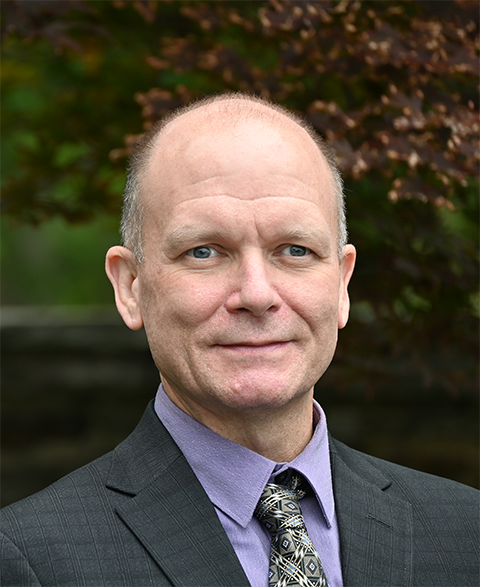 Penn State Wilkes-Barre
44 University Drive
Dallas, PA 18612
Biography

Dr. Olson joined the Criminal Justice program at Penn State Wilkes-Barre in the fall of 2019, bringing both academic and practical experience with him. Dr. Olson has been teaching in higher education since 2004, where he has helped design and assess academic programs and has served as a department chair. Before returning to academia, Dr. Olson accumulated two decades of professional experience, first as a juvenile probation officer and then as a private practice mediator working with families, businesses, and government organizations. As a juvenile probation officer, Dr. Olson co-developed and co-facilitated a unique and effective restorative justice-based intervention for high-risk, repeat juvenile offenders. During his childhood and undergraduate years, Dr. Olson volunteered at a state hospital and worked side by side with both staff and patients. Overall, his experiences have left him with a deep interest in what motivates people's deviant behavior, especially as related to internal thoughts and cognitions.

Dr. Olson's areas of interest and specialization are restorative justice; program/policy development and evaluation (evidence-based programming/policy); and positive psychology/criminology. He has presented and published in both peer-reviewed and professional media/conferences on these topics. He serves the academic community as an Associate Editor of Criminal Justice Policy Review and as a study reviewer for both Crimesolutions.gov and OJJDP's Model Programs Guide.

During his free time, Dr. Olson enjoys motorcycle touring with his wife, Becky, undertaking cryptozoological and paranormal investigations, and hiking anywhere in the woods.
Education

Ph.D., Criminology, Indiana University of Pennsylvania
M.S., Administration of Justice, Shippensburg University of Pennsylvania
B.S., Psychology, Slippery Rock University of Pennsylvania