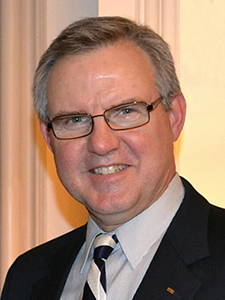 Many of the University's finest accomplishments have been made by men and women who have chosen to benefit future generations of Penn Staters. Most recently Penn State completed a seven-year campaign which raised more than two billion dollars that was directed at Penn State students and the primary goal of increasing scholarship support to help keep a Penn State education affordable for all families.
Everything we do we ultimately do for our students. As a commuter campus, the majority of Penn State Wilkes-Barre students are residents of the Greater Wilkes-Barre area and surrounding communities. Many full-time and part-time students maintain jobs to enable them to pay for tuition. In addition, approximately half of the students attending our campus are first-generation students pursuing a higher-education degree. Due to the rising cost of tuition, the average debt of a student graduating from Penn State Wilkes-Barre is $30,060.
Penn State depends on the private philanthropic support of donors to assist deserving students who would not be able to pursue and attain their degrees without this financial assistance. No gift is too small, and every donation will have a positive and lasting impact on Penn State Wilkes-Barre and the students we serve.
Please review the following pages to learn how your gift can help shape educational opportunities at Penn State Wilkes-Barre. There are a variety of ways to make a gift to Penn State Wilkes-Barre, and our Development Office looks forward to working with you to help provide a better future for our students.
We invite you to contact Karen Brace-Hodle (570) 675-9228 or email klb14@psu.edu for additional information.
For the Glory,
Anthony J. Shipula II
Director of Campus Development and Alumni Relations