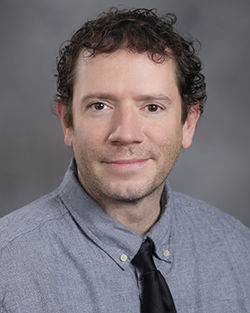 Penn State Wilkes-Barre
44 University Drive
Dallas, PA 18612
Biography

Mr. Carter has been a full-time member of the Penn State Wilkes-Barre faculty since 2011. He teaches a variety of courses including calculus and pre-calculus as well as elementary physics. He has been involved in several committees and task forces, including serving as chair of multiple search committees. Mr. Carter is a member of the Penn State Wilkes-Barre Data Team and serves as the current exit interview officer.

Prior to coming to Penn State, he was a Project Manager at Trigen Philadelphia Energy Corporation for ten years.
Education

Mr. Carter has Master's degrees from Villanova University and the University of Delaware.