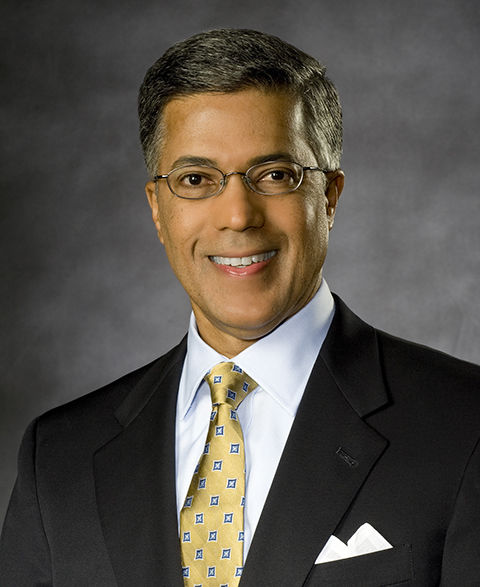 Penn State Wilkes-Barre
44 University Drive
Dallas, PA 18612
Biography

Dr. Dale Jones joined Penn State Wilkes-Barre as its chancellor and chief academic officer in 2017. Prior to this he served as vice president for strategy, administration and board affairs at Hampden-Sydney College from 2011 to 2016. His responsibilities there included leading the college's strategic-planning process; serving as secretary of the board of trustees; supervising the Office of College Events, Department of Marketing and Communications, Department of Security and Police, and the Esther Thomas Atkinson Museum; and chairing the 35-member president's council. Jones also spearheaded the establishment and implementation of the college's Title IX sexual misconduct program, and he authored Hampden-Sydney's first emergency operations plan.

From 2006 to 2011, Dr. Jones was an associate professor of public administration at Virginia Commonwealth University. While at VCU, Jones chaired the master of public administration program, served as president of the College of Humanities and Sciences Faculty Council, and was the director of the university's National Homeland Security Initiative.

Dr. Jones previously held faculty positions in public administration at the University of Colorado at Colorado Springs, where he served as director of research for the Center for Homeland Security; Syracuse University, where he directed the Government Performance Project, a $4.8 million research project funded by the Pew Charitable Trusts that assessed the management capacity of all 50 states and the nation's 35 largest cities and 40 largest counties; and the United States Air Force Academy, where he served as deputy head of the Department of Political Science. He has taught courses in advanced public management, American government, emergency management, executive leadership, homeland security, organizational theory and behavior, public administration, and U.S. national security policy. In 2003, Jones also served as legislative director for U.S. Rep. Bob Beauprez, who represented Colorado's 7th Congressional District.

An honor graduate of the Air Force Academy, Jones enjoyed a 21-year career in the U.S. Air Force, rising to the rank of lieutenant colonel. In addition to holding a variety of academic leadership roles at the Air Force Academy, Jones' military career includes service as a strategic analyst for the Joint Chiefs of Staff at the Pentagon, military social aide to President Ronald Reagan at the White House, and program manager for the Boeing Short Range Attack Missile Program.

Dr. Jones and his wife, Dr. Kristen Jones, reside in Dallas, Pennsylvania.
Research Interests

An accomplished author, Jones' book, "Downsizing the Federal Government: The Management of Public Sector Workforce Reductions," examines organizational, managerial, and human resource dimensions of downsizing government agencies. Jones has also written several book chapters and has been published in peer-reviewed journals.
Education

Ph.D., Public Administration, Syracuse University

M.A., Science, Technology and Public Policy, George Washington University

M.B.A. with Management focus, Wright State University

B.S., Aeronautical Engineering, U.S. Air Force Academy