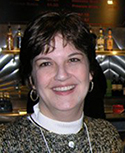 Susan Hales
Instructional Designer
office: Technology Center Room 8
phone: 570-675-9185
email: seh17@psu.edu
An Instructional Designer is a professional who is trained in instructional design, development and technology. Penn State Wilkes-Barre has an Instructional Designer whose chief role is to assist campus faculty who are seeking opportunities to make improvements and develop innovations in their courses. However, faculty are expected to teach, evaluate student performance, serve on committees, conduct research, give presentations, and publish, among countless other duties. Your Instructional Designer can help you in these areas as well.
Your Instructional Designer can:
Offer expertise on and assist in the implementation of teaching and learning technologies.
Assist with multimedia design and development, including PowerPoints, animations, podcasts, video, etc.
Assist with faculty web page design and development.
Conduct faculty workshops and individual consultations.
Provide just-in-time training to faculty using current technologies.
Teach a session for your class on topics such as Canvas, web design, doing research on the Internet, and others. (Sessions can even be customized to correspond with a specific assignment.)
Promote faculty professional development activities.
Serve as a resource for students utilizing technology in their coursework.
Provide information on distance/distributed learning technologies and how to use them.
Provide information on classroom technologies and how to use them.
Collaborate with faculty to design and develop instruction, including syllabi, rubrics, tests, etc.
Assist with planning course improvement or assessment projects.
Assist in the pursuit of grants for the purpose of innovating in teaching and learning.
Disseminate information about teaching and learning resources.
Assist in designing online and hybrid courses.
Assist in ensuring that online course materials are accessible to those with disabilities.
Assist in clarifying copyright issues with course materials.
Help develop materials for a conference presentation.
Act as a liaison to senior instructional designers at the Schreyer Center.