Penn State Wilkes-Barre Continuing Education program serves individuals, companies, and organizations in Luzerne, Wyoming, Bradford and Sullivan counties by offering education and training opportunities based on community needs. Programs are offered at convenient locations and times to serve companies and individuals of all ages.

We offer quality programming to support the workforce development needs of companies, including customized training programs.  Professional development opportunities can help individuals prepare for new careers or enhance their knowledge and skills for career advancement.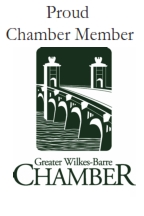 Our trainers, instructors and professors are experts in their fields who bring practical and academic experience to the classroom. Students are taught by the faculty of an internationally recognized research university.
We also sponsor community events and offer personal enrichment courses. In addition, each summer we offer academic enrichment and athletic camps, which provide local children with the opportunity to stay engaged in learning while having fun in the process.
Participate in programs at Penn State Wilkes-Barre that carry on the 100-plus year tradition of extending Penn State's resources to meet the needs of citizens throughout the Commonwealth. We invite you to explore our services for business and industry and programs for working professionals.