Date: Thursday, October 3, 2019
Time: 7:45 a.m.–9:30 a.m. (breakfast will be served)
Location: The Westmoreland Club, 59 S. Franklin Street, Wilkes‑Barre
RSVP by Wednesday, September 27 to Karen Gallia (570‑675‑9253 or wbce@outreach.psu.edu)
Substance Use and Misuse in our Communities
National Trends and Penn State's Initiative
Widespread problems of substance use, misuse, and disorder have gripped our nation and the Commonwealth of Pennsylvania. From the opioid crisis, indicated by the shockingly fast increase in the number of lives lost to overdose in recent years, to the emerging epidemic of youth vaping, all indications are that Pennsylvania, and the nation, must take sweeping action. Penn State recognized this call and responded with a decisive investment in mitigating these problems by creating the Consortium to Combat Substance Abuse (CCSA). Join us to learn how Penn State's new Consortium will fuel innovative, interdisciplinary and community-engaged research to understand issues of substance misuse and the development of new programs to intervene in all aspects of these problems. In addition, learn about Penn State's current activities to address universal prevention of substance misuse and indicated treatment of substance use disorders, including using proven-effective medically assisted treatment (MAT) and our focus on special populations such as criminal justice-involved individuals. Please join Dr. Dale Jones, Chancellor and Chief Academic Officer, Penn State Wilkes-Barre, to share and discuss the various challenges local businesses face due to substance misuse in the community. A Q&A session will follow.
Guest Speakers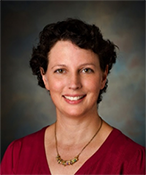 Stephanie Lanza, PhD, is a Penn State Professor of Biobehavioral Health, Director of the Edna Bennett Pierce Prevention Research Center (PRC), and Interim Director of the University's Consortium to Combat Substance Abuse (CCSA). Stephanie joined Penn State in 2004 and has devoted her career to advancing research on the prevention of substance misuse. As Interim Director of CCSA since its launch in October 2018, she oversees twelve faculty searches, administers a seed grant program, has initiated a Community Fellows program, and has organized a conference that convened researchers, educators, policymakers, donors, and treatment providers to coordinate broad efforts to address systemic problems of substance use in PA and nationally.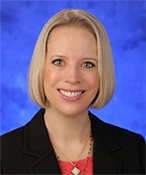 Jennifer Kraschnewski, MD, MPH, is Associate Professor of Medicine, Pediatrics, and Public Health Sciences in the College of Medicine at Penn State. As a primary care physician and researcher, she focuses on helping people live healthier lifestyles outside of the clinical setting Jennifer is co-lead of Penn State's Clinical Translational Science Institute (CTSI) Community-Engaged Research Core, which strives to ensure the voices of those impacted by research are part of the conversation.  Her research also focuses on disseminating clinical knowledge beyond academic centers, through Project ECHO, which allows patients in all types of communities across Pennsylvania to receive care closer to home.
About the Executive Management Series
The Executive Management Series is scheduled biannually in the spring and fall to address a variety of pressing issues of importance to the community's business leaders. Topics addressed since the series' premier in 1999 have included recruitment and retention challenges, e-commerce issues, marketing trends, and leadership in difficult times. The Executive Management Series also introduces participants to Penn State resources. These resources can assist in further addressing problems organizations may be experiencing related to the topics of discussion in the series.
If there is a topic you are interested in learning about that would serve your business needs, please email us at wbce@outreach.psu.edu. Your input is very valuable to us and your ideas are welcome!