Advanced Golf (Co-Ed)
NEW!
This camp is for players who have played golf and want to increase their knowledge and understanding of the game. We'll talk about the fundamentals, rules of the game and golf's rich history. Get drills and learn tips to improve your driving, iron shots, chipping, pitching and putting. Learn course management and strategies. Talk about today's clubs and which ones should be in your bag. Plenty of time for questions. Put your new found skills to work as you play at Lehman Golf Club on Friday. Bring clubs and a drink each day.
An Art-Terrific Summertime Camp 
Join us for this fantastic artistic celebration where campers will be doing various art projects and crafts all relating to the fun of summer and celebrating what summer has to offer.
Block Busters: Minecraft Camp
NEW!
Campers will participate in build challenges, survival games, puzzle maps, and more. After mastering the basics, students will learn about Minecraft mods and how code can modify the environment. No experience with Minecraft is required. All students will use the Windows version of Minecraft. Students will each have their own computer to work on.
Crafts, Crafts, and more Crafts 
NEW!
Let's make all kind of projects for every holiday and season throughout the whole year — 20 altogether! We will use recyclables, conserving and reusing many useful items. We will make Christmas ornaments, wreaths and specialty items. We will use our minds, imaginations, and creativity! Don't throw out your milk bottles, egg cartons or baby food jars. Let's use these items and do a whole fun day of crafts! You can sign up for our afternoon craft camp as well and complete another 20 different crafts. You will have enough crafts to last the whole year! Attend both morning and afternoon camps and do different crafts.
Girls' Volleyball
Beginners to experienced players will benefit from this week of fun learning key volleyball fundamentals! By incorporating drills and team games, you will learn the essential elements of serving, serve receiving, forearm passing, setting, hitting, blocking, team serve reception, team defense, and transition to offense. Campers will also work on leadership and teamwork exercises. The end result will be a love for the sport of volleyball!
Golf (Co-Ed)
Learn the fundamentals of grips, swings, proper body position, and clubs. You will get plenty of practice putting on the campus green along with skill development games and relays. Campers are grouped according to age and ability, and will play at the Lehman Golf Club on Friday. Bring clubs and a drink each day.
"Hands on" Sewing
NEW!
Join us for some "hands on" sewing! You will learn the different stitches and make several fun projects. Let's play tic-tac-toe, make an animal puppet, and create a scary sock monster, all while learning about basic sewing techniques!
Hold That Chick & Other Barnyard Animals
Chicks are here when you arrive, ready to be named. Learn how to hold them and care for them. Learn about all types of critters found on the farm and how to have fun finding some of them.
Into the Woods: Exploring Local Birds, Trees, and Plants
NEW!
If your child enjoys adventuring outdoors, this class is the one for them! We will learn about native plant, tree, and bird species and then take our knowledge outside. Campers will explore the Penn State Wilkes-Barre campus, and we will also take two field trips (weather permitting) to local parks. Grades 6-9 campers will discuss the history of Frances Slocum.
Lego Land®
Explore and challenge your creative potential for designing and building Lego® structures and motorized machines. Gear up your trip to LegoLand® by creating and designing in teams to build Lego® robots with a working "brain." The hands-on intersection of math and physical science is just the beginning of your journey through LegoLand®. Introduction to WeDo STEM Expansion.
Let's Go to the Movies!  
NEW Movies!
Enjoy a week's worth of movies... everything from children's classics  to classic comedy and drama in this summer camp especially for you! We'll look at each film and discuss their qualities each day at the end of camp. On Friday, everyone gets to be their favorite character from their favorite movie of this camp week. Films include Peter Pan… E.T.–The Extra Terrestrial… The Indian in the Cupboard… March of the Penguins… and The Jungle Book. All films are rated either G or PG.
Let's Have a Ball  
NEW!
Are you tired of just sitting around in the summer? Well, come to Penn State Wilkes-Barre and you'll have a ball! You'll be participating in a wide range of games that involve a ball. From the likes of wiffleball, kickball, dodgeball to a game called SPUD—this camp will be geared to keep you active the entire time. We will even be participating in team building activities as well. So come to PSU and I guarantee you will have a ball!
Come Code a Game in Scratch with Me 
NEW!
Campers will learn to use the visual programming language called Scratch. The student will learn basic coding steps needed to start programming with Scratch.  Students will then learn the step by step process needed to edit and create a Sprite (character).  They will learn to animate their Sprite, build a stage for their Sprite on the computer, and create a computer game using their Sprite. Scratch is a computer program built on a visual programming language for student programmers who are just starting out.
Math Olympics
Get ready for a week of learning math the fun way! You'll use computer games to explore operations and computations; conduct measurements and surveys during outdoor games; and use math strategies while playing sports. Parents, students will be covering numerous common-core standards, but they'll be having too much fun to even realize it!
Minecraft Server Camp  
NEW!
Campers will work in a server environment to create their very own Minecraft world. Each student will be given access to his or her own Minecraft server and will learn the basics of server administration, map management, and server mods. Campers will learn how coding allows them to modify their Minecraft maps and how resource packs expand the environment. Using classroom-wide maps, students will participate in a variety of competitions and challenges. No experience with Minecraft is required. All students will use the Windows version of Minecraft. Students will be given their own computer to work on.
Mobile Ag Ed Science Lab 
NEW!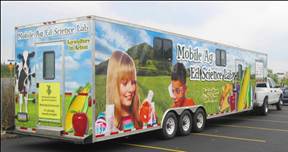 The Pennsylvania Farm Bureau's Mobile Agriculture Education Science Lab visits the Penn State Wilkes-Barre campus this summer for their summer youth program.  This camp provides students the opportunity to learn about agriculture in a fun way, with hands-on science experiments related to agricultural concepts. Campers enter the lab, stationed on the campus, to perform science experiments that teach lessons focused on farm, food, fiber and the environment. A certified teacher travels with the Ag Ed Science Lab to lead each camp in the science experiments. The lab is equipped with all the material and supplies needed for the experiments. Each lesson aligns with the state standards for Science & Technology and Environment & Ecology. 
Musical Theatre: Lion King Jr!
NEW Production!
Spend one exciting week learning what it takes to put on a high-spirited musical production! Campers will have a show-stopping good time learning all aspects of a musical production — staging, prop and costume development singing, acting, and dancing. This camp culminates in a full-blown performance for family and friends on Friday at 2 p.m.
"Outside the Lines" Art Camps
NEW!
Each week-long camp introduces campers to a variety of art techniques, using age appropriate materials and concepts. Campers will use their creativity to explore the elements of art, famous artists' techniques, and art based on children's literature.
Grades 1–3: "Outside the Lines" Art Camp: Exploring Art in Popular Children's Literature. What's better than creating artwork based on your favorite stories? Campers will combine their favorite stories with some new techniques to create fun and exciting works of art. All campers will leave with a portfolio of their artwork to show family and friends.
Grades 4–5: "Outside the Lines" Art Camp: Outside the Art Room. This camp explores creating art using items other than brushes and paper. Campers will even venture outside to help in their creative process! Campers will leave with a unique portfolio of artwork.
Grades 6–9: Different art projects each week:
Week 1: "Outside the Lines" Art Camp: The Masters. Explore the techniques of master artists and create your own masterpieces using unique art techniques.  At the end of camp, campers will have a portfolio of their creative artwork. 
Week 2: "Outside the Lines" Art Camp: Off the Paper. Camp will focus on three-dimensional art, creating vases and sculptures. Attendees will be introduced to artists who specialize in sculptures, mobiles and printing. Campers will leave with a portfolio filled with objects to decorate their home. 
Program Your Own Text Adventure  
NEW!
Making video games is a task that involves a lot of people working together. Programming is just a single piece of the process, but it is an essential part. In this camp, you will learn about variables, input/output, if-else statements, and loops. Using these skills, you will program in C# to bring your own unique story to life in a text adventure.
Put the "Metal to the Pedal"  
NEW!
Let's put the "metal to the pedal" and learn how to master using a sewing machine! Find your way through a maze using different stitches, and make a snake to keep out the cold. We will learn about different stitches, needles and threads. Pick a simple project that will use only one yard of fabric, such as a pillow, backpack, or t-shirt dress.
Radio Control Camp  
NEW!
It's a race to the finish!  Speed around an Radio-Controlled (R/C) Car track in a variety of race and skill competitions. Then take to the sky with a state-of-the-art drone. Use the drone's camera to capture aerial photos and video and then edit them into a short film. When it's time for a tune-up, students will learn how to service and maintain an R/C device. During the camp students will learn how to safely fly drones according to the current FAA regulations. They will learn about the internal components of hobby-grade R/C cars and drones and how to safely operate a drone. No previous experience is required. Due to equipment limitations, students will be required to work in groups. Since part of this camp will be outdoors, students are asked to bring sun glasses and sunscreen. This course is taught by an instructor with a commercial drone license.
Soccer (Co-Ed)  
NEW!
Introduce your child to the "beautiful game!" The Penn State Co-Ed Soccer Camp is designed for beginning to intermediate skill level players in grades 5 through 8. This camp will be physically demanding but fun!  The main focus of this program is fundamental skills development such as dribbling, turning, passing, and shooting. As the week progresses, players will expand their knowledge of both technical and tactical skills in an exciting and fast-paced environment.
Summer Fun Science
Summer is here, and it is finally time to start having some fun! We will be dreaming up some new inventions, like making a machine that blows enormous bubbles, making some secret sauce for that backyard barbecue, or creating your homemade lava lamp. You will be sure to have a wild and wacky time during our Summer Fun Science camp.
You're an Author
You love words. You love telling stories. Put them together, and become the author who's inside you! This one-week, half-day camp introduces young writers to the various genres and conventions of writing to help develop their abilities in a variety of word forms. Students will experiment with humor, drama, first-person voice and more. If you love to write, or just tell stories, this camp's for you! On Friday parents are invited to hear all of our new young authors.