The Executive Management Series is scheduled biannually in the spring and fall to address a variety of pressing issues of importance to the community's business leaders. Topics addressed since the series' premier in 1999 have included recruitment and retention challenges, e-commerce issues, marketing trends, and leadership in difficult times. The events also introduce participants to Penn State resources. This enables them to further address problems their organizations may be experiencing related to the topics of discussion in the series.
Welcome Penn State Wilkes-Barre's New Chancellor and Chief Academic Officer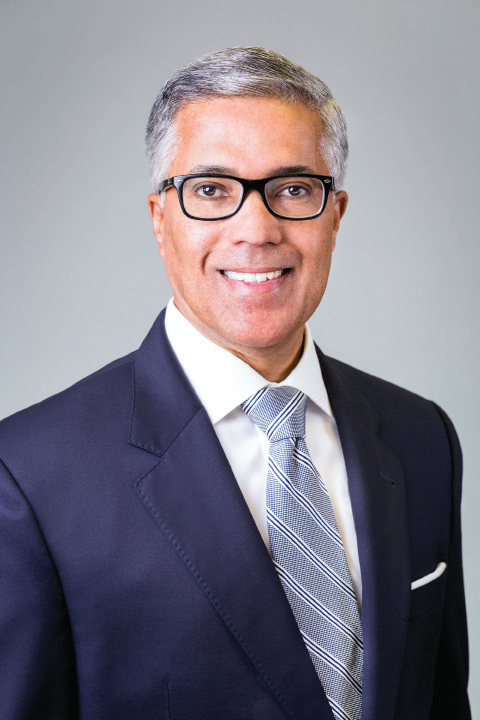 During the Spring 2017 Executive Management Forum, attendees had the opportunity to meet Dr. Dale Jones, Penn State Wilkes-Barre's Chancellor and Chief Academic Officer, effective January 16, 2017.  Dr. Jones will provided an overview of the current trends in higher education. Insight was given into Dr. Jones' first impressions and observations, as a new resident, of the Greater Wilkes-Barre area. He spoke about new and exciting initiatives at Penn State Wilkes-Barre. A question and answer session followed.
Keynote Speaker:
Dr. Dale Jones joined Penn State Wilkes-Barre as its chancellor and chief academic officer in 2017. Prior to his appointment by Pennsylvania State University, he served as vice president for strategy, administration, and board affairs at Hampden-Sydney College in Virginia from 2011 to 2016. His responsibilities there included leading the college's strategic planning process, serving as secretary of the board of trustees, and chairing the 35-member president's council.
Previously, Dr. Jones was an associate professor of public administration at Virginia Commonwealth University. While at VCU, he chaired the master of public administration program, served as president of the College of Humanities and Sciences Faculty Council, and was the director of the university's National Homeland Security Initiative. Dr. Jones previously held faculty positions in public administration at Syracuse University, where  he directed the Government Performance Project, a $4.8 million research project funded by the Pew Charitable Trusts; the University of Colorado at Colorado Springs, where he served as director of research for the Center for Homeland Security; and the U.S. Air Force Academy, where he served as deputy head of the Department of Political Science. Dr. Jones completed a 21-year career in the U.S. Air Force, rising to the rank of lieutenant colonel. His military career includes service as a strategic analyst for the Joint Chiefs of Staff at the Pentagon, military social aide to President Ronald Reagan at the White House, flight test engineer, and R&D program manager.
Dr. Jones' education includes a Ph.D. in public administration from the Maxwell School of Citizenship and Public Affairs at Syracuse University, M.A. in science, technology, and public policy from the Elliott School of International Affairs at George Washington University, M.B.A. from Wright State University, and B.S. in aeronautical engineering from the U.S. Air Force Academy, where he was an Honor Graduate. He completed the Harvard University Institute for Educational Management; University of California, Berkeley, Center for Studies in Higher Education Executive Leadership Academy; and American Association of State Colleges and Universities Millennium Leadership Initiative Program.
Check back in Fall 2017 for the announcement of the next Executive Management Forum.
If there is a topic you are interested in learning about that would serve your business needs, please email us at wbce@outreach.psu.edu. Your input is very valuable to us and your ideas are welcome.